Do you like to get free stuff in the mail?
We've compiled a list of the top 12 sites to get free products sent directly to your mailbox.
Don't worry. There are no gimmicks.
You'll find your mailbox stuffed with samples of all sizes and even full-sized products.
It's really exciting to find your mailbox full of free samples.
Thankfully, it's really easy to get started.
I recommend choosing a new offer from this list every day. Before you know it, you'll find free stuff in your mail on a consistent basis.
I strongly suggest following the social media sites for the companies below.  They use these social platforms to alert people to check out their giveaways and free samples. It's a great way to keep yourself in the loop so you can take advantage of their free product offers.
Best Online Sites to Get Free Stuff in the Mail (Some With No Strings Attached)
Some of these items are delivered to your mailbox with no strings attached.  For others, you may be asked to do some minor work, such as fill out a form or talking about them on one of your social media accounts.
Major Retailers Giving Free Stuff in the Mail (No Requirements)
In the past, you could find all free samples on one page at the Walmart.com site. Now, they're found on various pages throughout their site.
Not to worry. Now you can find Walmart's free samples through this search to see what sample boxes are currently available.
Walmart also has a free Beauty Box with hair, makeup, and skin care products among others. While the samples are free, there is a $5 shipping fee.
There's also a Baby Box with a few options.  You can choose one of the following boxes:
Expectant Mothers
Babies (under 1)
Toddlers (ages 1 to 3)
As with most offers, Walmart gives free samples while supplies last.  If you're late, you could miss out, so don't forget to follow them on social media to get their notifications.
It's also a good idea to download the Walmart app to receive their notifications.
Recommended: Learn how to make $100 a day guaranteed.
Sadly, Target Sample Spot, the company's web home for free samples, no longer exists.
That's not to say you can't find free samples at Target anymore.  They're just a little harder to find now.
Once again, here's a handy search query that can help you quickly locate Target's samples.
Another handy way to find free stuff now is to go to Target's site and type in "samples" in the search bar.
If there are any current free samples, they will show up right there in the search results.
Target has other samples you can snag as well, namely their Beauty Box which they load with new product samples. They do not always offer samples, but you can sign up for notifications each time a new Beauty Box is launched.
It appears the fee is for shipping and handling.  It's not exactly free, but it is a great way to get a variety of products to try without committing to paying full price for a full-size product.
You'll find items such as facial cleansers, lotions, moisturizers, face masks and shampoos in the Beauty Box.
Chances are you already use a lot of Proctor and Gamble products (see image for P&G brands).
Now you can regularly get free stuff in the mail from P&G Everyday for everything from Olay to Febreze.
P&G Everyday is now partnered with BzzAgent (which appears later in this list).
The program is simple.  First, you sign up as a BzzAgent.  You will then receive free samples in the mail on a regular basis.  When you receive the product, you are asked to try it out and then write and share an honest review about it.
Yes, it's a little bit of work, but it's worth it to receive free products you may already use.
9 Simple Steps to Stop Living Paycheck to Paycheck for Good
There are a couple of ways to get free samples from Allure.
First, bookmark this page as the company updates it semi-regularly with offers for free samples.
Past Allure free giveaways include:
Winky Lux lipstick
ColourPop makeup
Sephora vouchers
Try It!  is another free sample program that Allure runs from time to time.  Allure editors curate their favorite products and give you free samples to get you to try them out.
At the time of this update, Try It! has a number of free products. When Allure runs out of product samples, they'll post a message about their free giveaways that looks like this:
Can Trim Really Help You Save Money?
L'Oreal is famous for their hair and beauty products. They also have a rewards program that will give you free stuff in the mail with no gimmicks.
How it works: 
You sign up and you're immediately eligible to receive free stuff.  Check out the image screenshot above to see what you get.
You'll get a welcome package and a launch sampling right when you sign up, plus a free gift on your birthday.
If you already buy L'Oreal products, then it's a no-brainer.
Just upload your receipts or link your retail cards with L'Oreal and you will receive 5 points for every $1 you spend.
Then just wait for the good stuff to arrive in your mail!
Free Samples Sites
This is one of my favorite sites for free stuff because they do not require anything in exchange for the products they send.  Yes, this site is the bee's knees.
SampleSource.com sends sample boxes to your mailbox about four times each year.  And because they don't actively promote these offers, you need to sign up for their program to receive notifications when the freebies become available.
Boxes typically have about 10 samples in them, with products ranging from beauty to cleaning products to food and snacks.
To get your samples, go to SampleSource.com and register.  It only takes about 3 minutes.
You just let them know your hair color and a few other questions so they can send you samples individually tailored to you.
Then wait a few weeks to get your free stuff by mail.
How to Start a Blog for Profit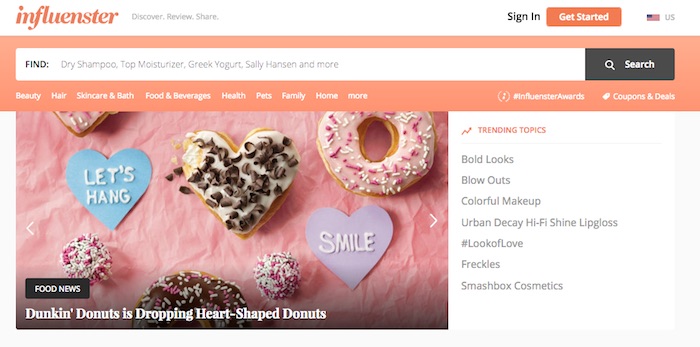 You can get a lot of free stuff from Influenster, as the site offers every kind of product sample imaginable.
You'll routinely get a box of free stuff from them, which includes not only samples but coupons and – wait for it – full-sized products.
The premise behind Influenster is simple; you scratch their back and they'll scratch yours.
In other words, when you write a review of the products you have tried, they'll send you a box of free samples.
They'll ask you to complete some simple online tasks, such as sharing their product on your social media.  Then you'll receive another box.
The more you actively help them and complete their requests, the more free stuff you'll get in the mail.
PINCHme is another free sample program that allows you to pick the samples you want to receive.
You sign-up and, like with Influenster, you answer questions so they can tailor their offerings to you.
You pick the samples you want to receive, and PINCHme sends them directly to you.
Once you get the samples in the mail, you answer questions and tell PINCHme your opinions on the products you receive.  The site then shares your opinions with the individual product vendors.
That's it!
The best part is, you will receive free stuff from PINCHme every month.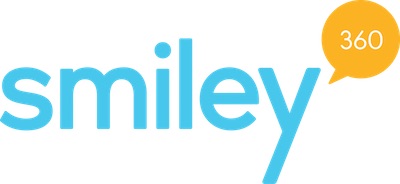 If you like sharing your opinion on social media, you'll love Smiley360.
Smiley360 routinely sends out boxes of goodies, including free samples and even full-size products, for what they refer to as "Smiley Missions."
How it works:
The company notifies you when they have a Smiley Mission for you.  If you accept the mission, you'll fill out surveys based on the information from your profile.
Upon completion of the surveys, you'll a box of free stuff in the mail.  To complete the mission, you will share on one of your social media channels about the box of samples you received.
Simply put, the more surveys you complete, and the more you share, the more boxes of samples you will receive in the mail.
We mentioned BzzAgent earlier, as they have partnered with P&G Everyday to bring you their useful samples.
BzzAgent gives you many other product offerings besides Proctor and Gamble to benefit from as well.
The company is very similar to Smiley 360.  They send you free samples boxes and ask that you spread the "buzz" (get it — Bzz?) about these freebies.
Check their website frequently and fill out any surveys they have for you.  If you're a good match, they'll send you a box of free stuff in the mail.
You go online and spread the buzz about the sample box on your social media.
The more you spread the word for BzzAgent, the more sample boxes of free stuff you will find in the mail.
Free Stuff Forums

This is a great place to find one-off and limited-time-only freebies worth $10 or less.
I'm always surprised by what I find available for free there.  Items such as:
Purina cat food
AMC Movie tickets
Free coffee at Peet's Coffee
Tahiti face moisturizer
Free yogurt at Yogurtland
This is an aggregated list of freebies, each submitted by forum users.  Some samples come without strings attached while some will have minor requirements in order to receive free products.
The forum moderators and users are pretty good at weeding out scams, but be mindful and do your own research for any freebies you're interested in.
12. Reddit.com Freebies – Free stuff subreddits

Reddit is one of the most popular sites in the world, full of niche communities, called subreddits, on virtually every interest you can think of.
And freebies are no exception. In fact, Reddit.com Freebies is one of the best places online to find quality offers.
As you can see from the URLs above, Reddit has four popular subreddits to help you find freebies.
Reddit popularized the idea of voting up the best content.  In other words, when you read a post, you can vote it up or down.
As a result, the best posts rise to the top of the subreddit for everyone to see, while the worst fall into oblivion.
I strongly suggest you peruse each of the forums, starting with reddit.com/r/freebies, to find amazing freebies you can have sent to you.
Freebie Talk is a great subreddit to chat with other freebie enthusiasts.  You can even get a crown icon next to your name and the title of "Freebie King."  To earn the title, you just have to post photos of yourself receiving free stuff in the mail.
These are fun communities of freebie seekers who share the best opportunities to get free products.
Why do companies give away their products for free in the mail?
The answer is simple – marketing.
Companies market their products as freebies for two main reasons:
1. They know consumers buy products they have tried and trust. 
So they give you the products for free, giving you the chance to try it before you buy it.  If you like the product, chances are you'll continue to buy it going forward.
2. Giving away products gives the company good product research. 
This is why they often ask you to fill out reviews of the products you receive by mail.
The company then makes positive improvements to their products, based on your feedback.
The Bottom Line About Getting Free Stuff in the Mail with No Requirements
There are a lot of online sites that give free samples of products.  With this list, we've strived to give you the best of the best offers that don't come with strings attached.
It's a win-win for both you and the companies you get your free samples and products from.
You win by getting free stuff in the mail without any crazy gimmicks.  It's very exciting to go to your mailbox and find it full of free stuff.
They win by getting a potential customer for life and they also benefit from the product research information you provide them.
One last thing:  These companies are likely to send you a lot of emails.  If you want to keep your inbox clean, you will want to use a dedicated email address just for your freebie-seeking fun.
Like it?  Share it!
Was this article helpful?  If so, please consider sharing it so that others can benefit from it too.  Thanks!